Dining at Steamboat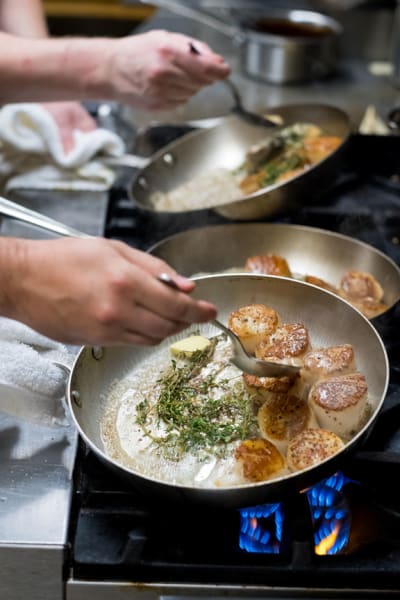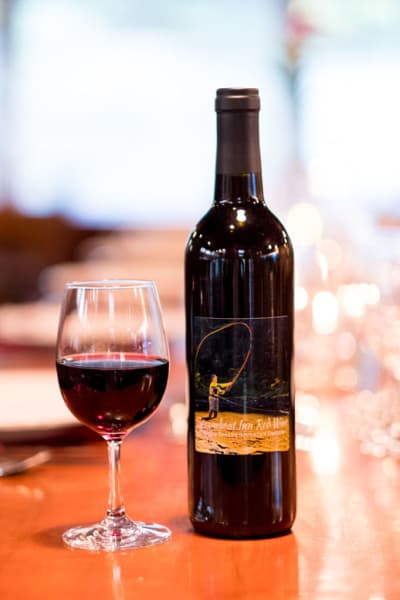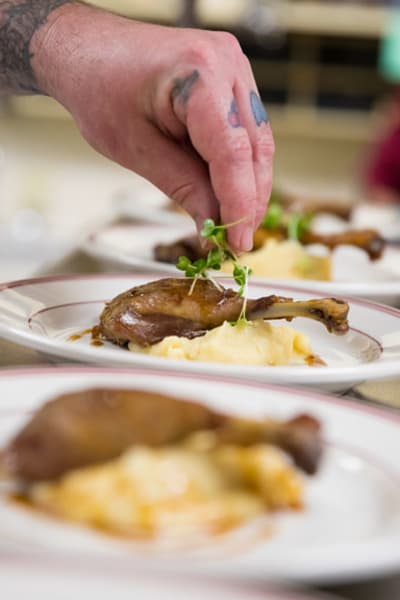 December, January, and February (with the exception of Valentine's weekend) the restaurant will be closed.
Our restaurant is open to everyone 7 days a week for breakfast, lunch, and dinner Mother's Day Weekend thru Halloween.

Reservations are requested for dinner and parties of 6 or more for breakfast or lunch. You can make dinner reservations with the Open Table app below or call 541-498-2230.

Breakfast and Lunch

Our wonderful kitchen staff creates amazing breakfast and lunches from 8am to 5pm in season. The menu is full of Steamboat Traditions and the daily specials feature fresh, local products. Don't forget to save room for our house-made desserts. If you are planning a fishing or sightseeing trip, we have great sack lunch choices available for morning pick up. Just order from the front desk by 8pm the evening before. Espresso is available in our Library lounge.
---
Dinner

Dinner is served from 5:30pm-8pm nightly in season. Our ever changing menu showcases the flavors of the Northwest. We pride ourselves in locally sourced ingredients and from scratch cooking. We happily accommodate any dietary restrictions. If you are planning on an adventure and know you will be returning after dinner service, you can place your order before you leave and have your meal ready for pick up or delivered to your room (cabins and suites only) when you return.
---
Local Beer, Wine and Spirits

Our extensive wine list features 200 wines from over 40 different Oregon wineries with 40 varietals to please every palate. Our new Steamboat Red is available by the glass or bottle. Discounts available by the case. We carry Northwest spirits, local craft beers, and cider. You can enjoy a craft cocktail in our restaurant or Library lounge.
---
Reservations
Pairing Dinners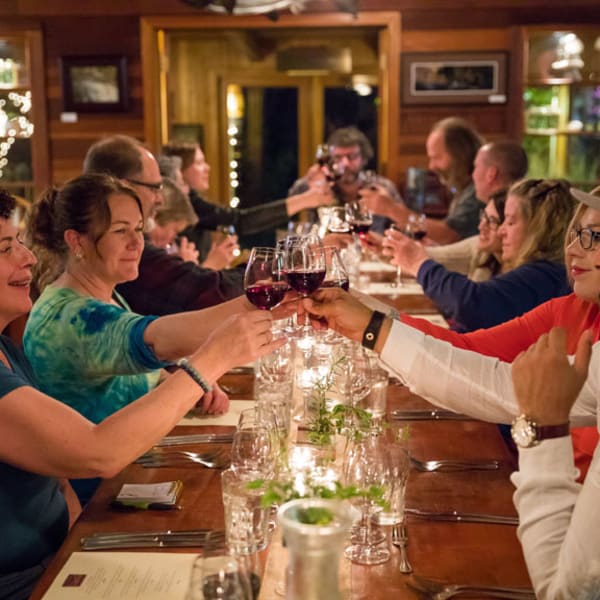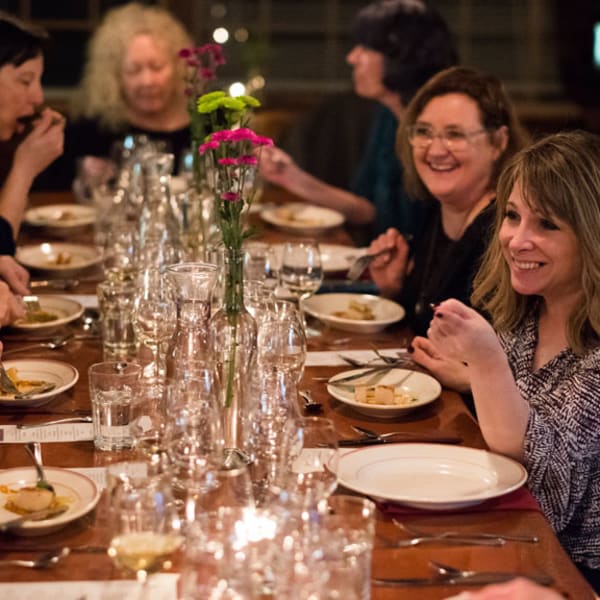 Pairings are subject to change

Children are welcome at Pairing Dinners at a reduced rate.
---
3/14 - Steamboat Chef Adam Ruplinger with Ruby Vineyard and Winery
---
3/28 - Lion and Owl Chef Crystal with Antiquum Farm
---
4/3 - Newbergundian Chef Sean McKee with Winery TBA
---
4/4 - Steamboat Chef Bryar Horn with Brandborg Vineyard and Winery
---
4/10 - Steamboat Chef Adam Ruplinger with Girardet Vineyards
---
4/11 - Steamboat Chef Keenan McGrew with Cooper Ridge Vineyard
---
4/17 - Peerless Restaurant Chef Harlan Brooks with Abacela
---
4/18 - Party Downtown Chefs Tiffany Norton and Mark Kosmicki with Fossil & Fawn
---
5/8 - Nick's Italian Cafe Chefs with Yamhill Valley Vineyards
---
5/9 - Steamboat Chef Adam Ruplinger with Dion Vineyard
---
5/15 - Reustle Chef Jake Sewell with Reustle Vineyards
---
5/16 - Besaws Chef Dustin Clark with RoxyAnn Winery
---
October line up announced soon