The River
Fishing, waterfalls, and raft trips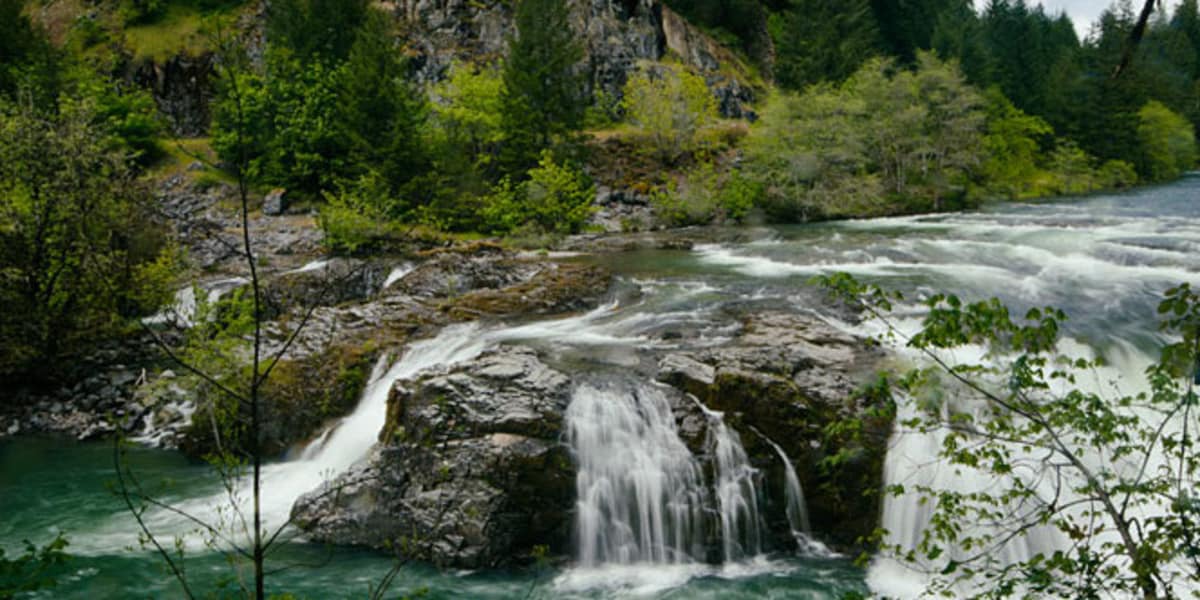 Fishing
Steamboat Inn is located in the middle of 31 miles of "fly-fishing only" water on the North Umpqua River. The river is famous as the home of some of the most challenging steelhead fishing in the world. The river bottom is extremely slippery, the current strong and the fish most particular! The average North Umpqua steelhead weighs eight pounds, with an occasional fifteen pounder.
You can fish the North Umpqua the year around for steelhead. Steelhead begin to arrive in the fly water in June; by July the fishing begins in earnest and continues through Thanksgiving. Winter steelheading is much more weather dependent; fishing can be good from late January through mid April. The regulations call for barbless hook, artificial fly only and catch & release of all wild fish in the fly water.
To most fly fishermen, the ultimate challenge is the steelhead, the wary and tenacious sea-going trout. Ernie Schwiebert called it "the unmistakable royalty of the Pacific Coast." Jack Hemingway called the water just upstream from Steamboat Inn "the greatest stretch of summer steelhead water in the United States." To Zane Grey, the swift water of the North Umpqua and the incredible fish it holds were a fable come to life and a cause for celebration. Guests at Steamboat Inn walk the same banks, fish the same waters and engage for a time in the same celebration.
Stop by our fly shop for equipment and tips.
Local Guides
Ty Holloway - hollowaybrosfishing.com 541-729-0692
Steelhead Water - www.steelheadwater.com Rich Zellman 541-890-7084
Renton's River Adventures - www.gourmetflyfishing.com Dillon Renton 541-480-8067
---
Rafting
The North Umpqua River provides a whitewater rafting experience unlike any other. The North Umpqua has more rapids per mile than other local rivers including numerous class II and III rapids. The pristine scenery can't be topped.
Local Guides
North Umpqua Outfitters - umpquarivers.com 888-454-9696
Orange Torpedo - www.orangetorpedo.com 800-635-2925
---
Waterfalls and Swimming Holes
There are many beautiful waterfalls in the area. Some of our favorites are Susan Creek Falls, Fall Creek Falls, Toketee Falls, and Watson Falls. Ask the front desk for a free map.
For a guided waterfall trip, contact Oregon Mountain Guides - www.oregonmountainguides.com 541-498-2500
Steamboat Creek and Canton Creek have lots of great swimming holes for cooling off on a summer day.
The Trails
Hiking, trail running, and mountain biking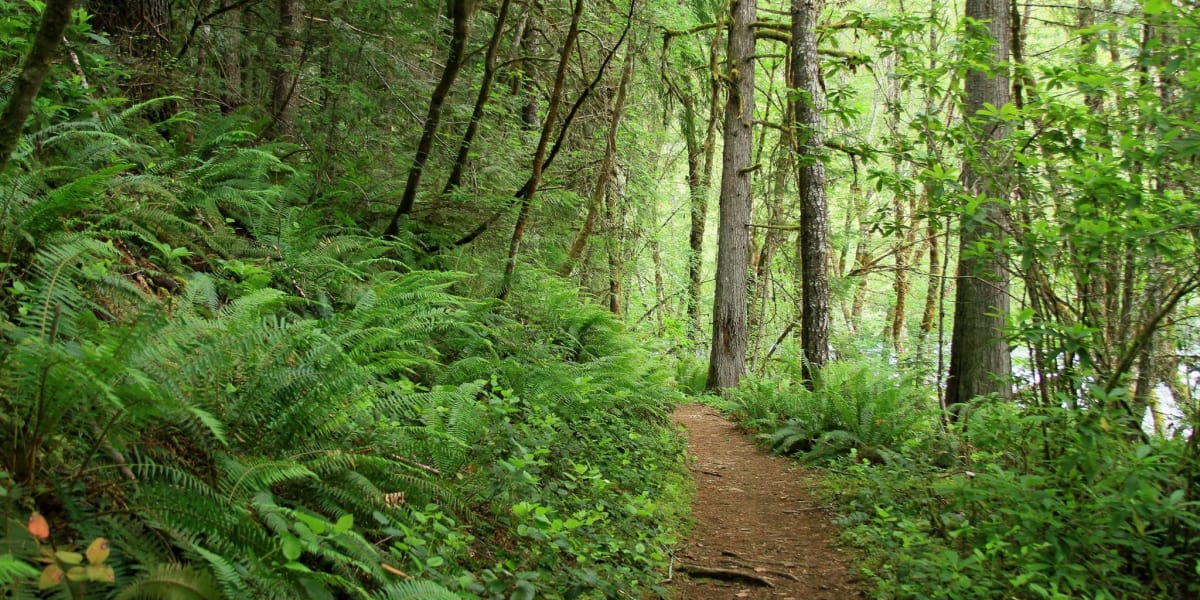 The NUT (North Umpqua Trail)
Hiking
We have free maps of the trail system at the front desk with information about each segment. There's so much to explore!
Oregon Mountain Guides - www.oregonmountainguides.com 541-498-2500
---
Mountain Biking
The North Umpqua Trail offers world class mountain biking opportunities.
Oregon Mountain Guides - www.oregonmountainguides.com 541-498-2500
Cog Wild - www.cogwild.com 541-385-7002
Canyon Creek Bicycles - www.canyoncreekbicycles.com 541-492-1690
---
Trail Running
Oregon Mountain Guides - www.oregonmountainguides.com 541-498-2500
Seen on my Trail - www.instagram.com/seenonmytrail
NUT 100k and 50K - gobeyondracing.com/races/nut-100k
Swiftwater 50k - www.swiftwater50k.com
The Area
Vineyards, Crater Lake, and more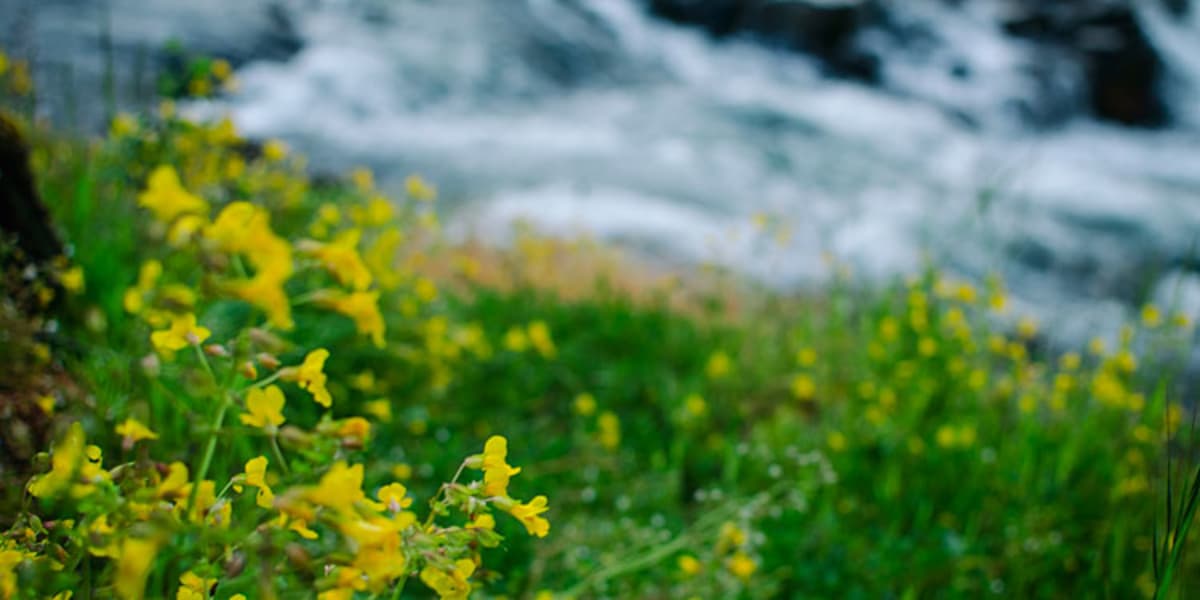 Crater Lake
Crater Lake inspires awe. Native Americans witnessed its formation 7,700 years ago, when a violent eruption triggered the collapse of a tall peak. Scientists marvel at its purity: fed by rain and snow, it's the deepest lake in the USA and perhaps the most pristine on earth. Artists, photographers, and sightseers gaze in wonder at its blue water and stunning setting atop the Cascade Mountain Range.
Majestic Crater Lake National Park is 72 scenic miles from Steamboat Inn. Along the way you can visit many waterfalls and Diamond Lake.
---
Wineries
The Umpqua Valley's winegrowing history dates back to the 1880s when German immigrants who had worked for the Beringer Bros., the oldest continuously operating vineyard in Napa, planted the first wine grape vineyard in the Valley. Post-Prohibition, Richard Sommer established Hillcrest Vineyards near Roseburg in 1961. He was the first to plant Pinot noir in Oregon despite being told by his UC Davis cohorts that it was impossible to successfully grow wine grapes in Oregon. Obviously, they were wrong. Just eight years later, in 1969, Paul Bjelland of Bjelland Vineyards founded the Oregon Winegrowers Association in the Umpqua Valley. During the 1970s, new wineries opened, including Henry Estate Winery, whose winemaker Scott Henry developed a now world-famous trellis system, which increases grape yield, among other benefits. The Umpqua Valley appellation continues to evolve as new winemakers discover the area, bringing with them a passion for innovation and world-class wine. The Umpqua Valley appellation became official in 1984.
---
Wildlife Safari
Only an hour's drive from Steamboat, Wildlife Safari is a great day trip adventure.
The park opened in 1972 and is the only drive-through animal park in the state of Oregon. Wildlife Safari features over 500 animals representing their wild counterparts from all around the globe, making us a true intersection of human and nature nestled into the picturesque hills of Southern Oregon; a veritable Garden of Eden, horticultural wonderland and Giraffic Park, all in one. With over 400 acres of space for some of the rarest, most endangered and simply coolest species on earth to roam, Wildlife Safari is truly an experience beyond a zoo.