December 29, 2017
Sushi on the River
By: Melinda Woodward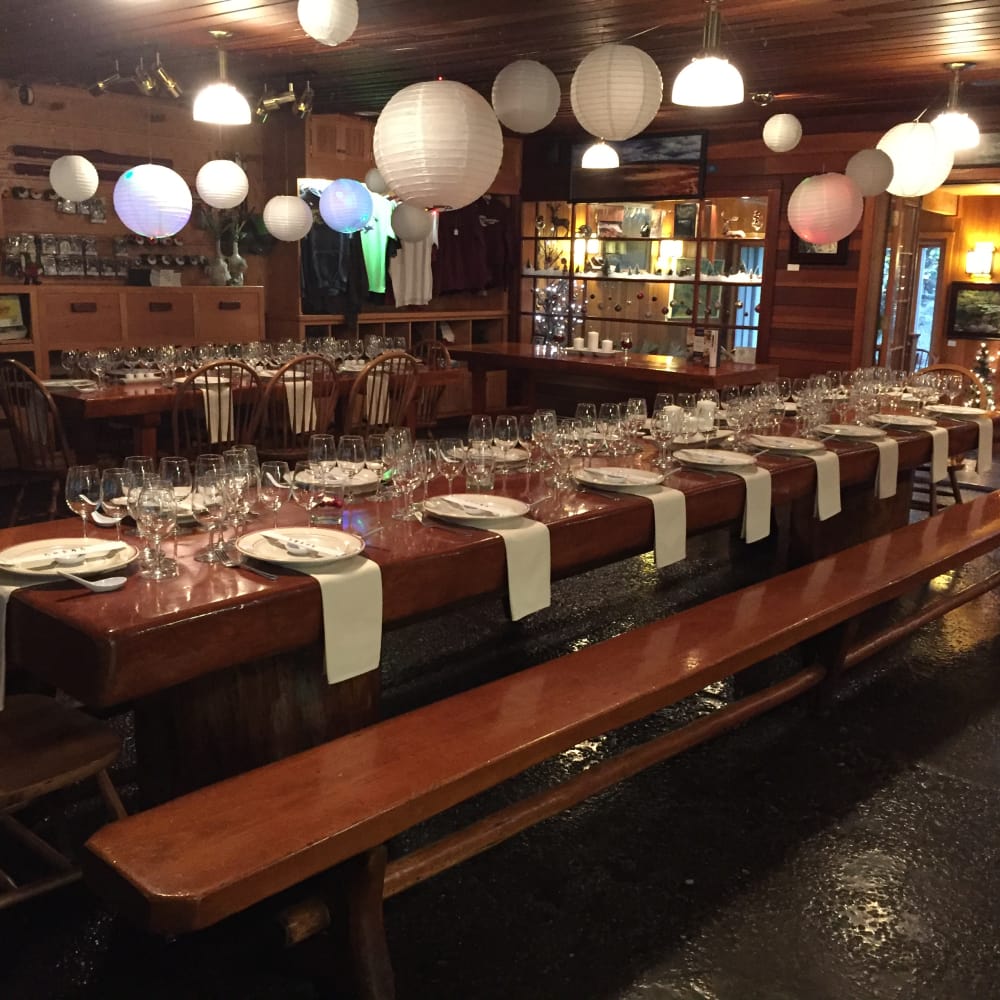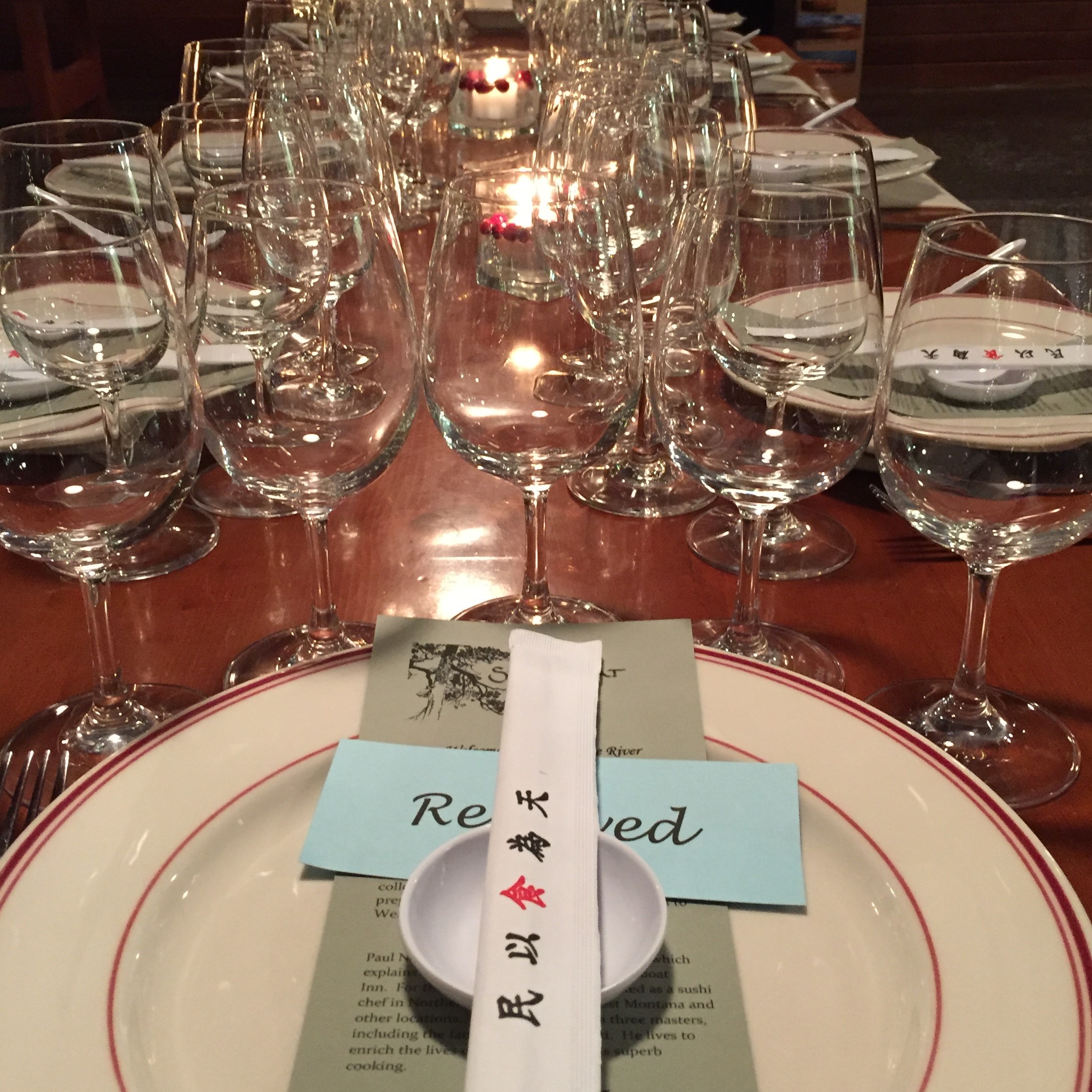 Our first Sushi night was a huge success. We plan to do more in the spring. Be sure and make your reservations early, this night sold out weeks in advance.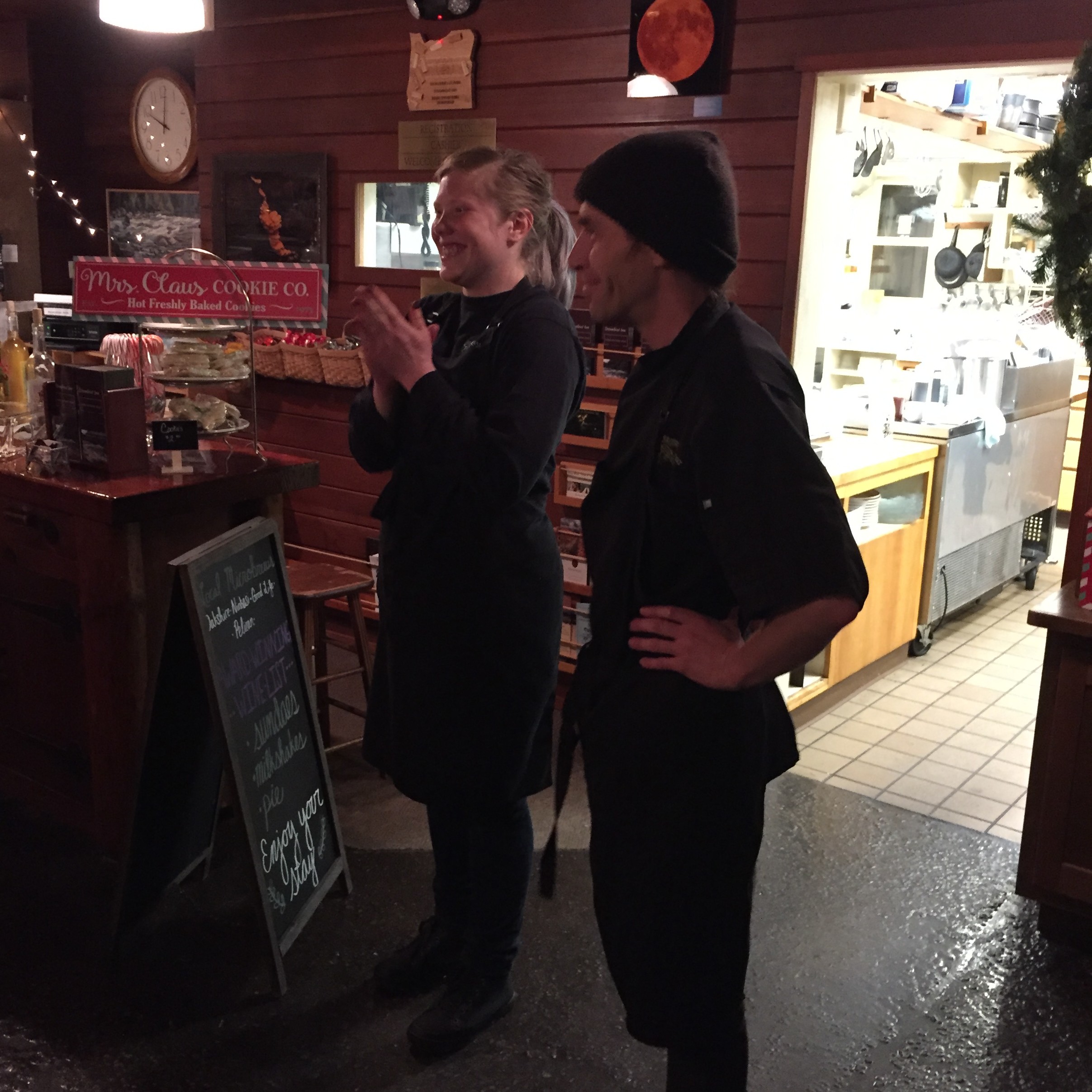 Paul was excited to finally show off his sushi skills. He had been looking forward to this night for months. Paul enjoys cooking all styles of food but sushi is his passion.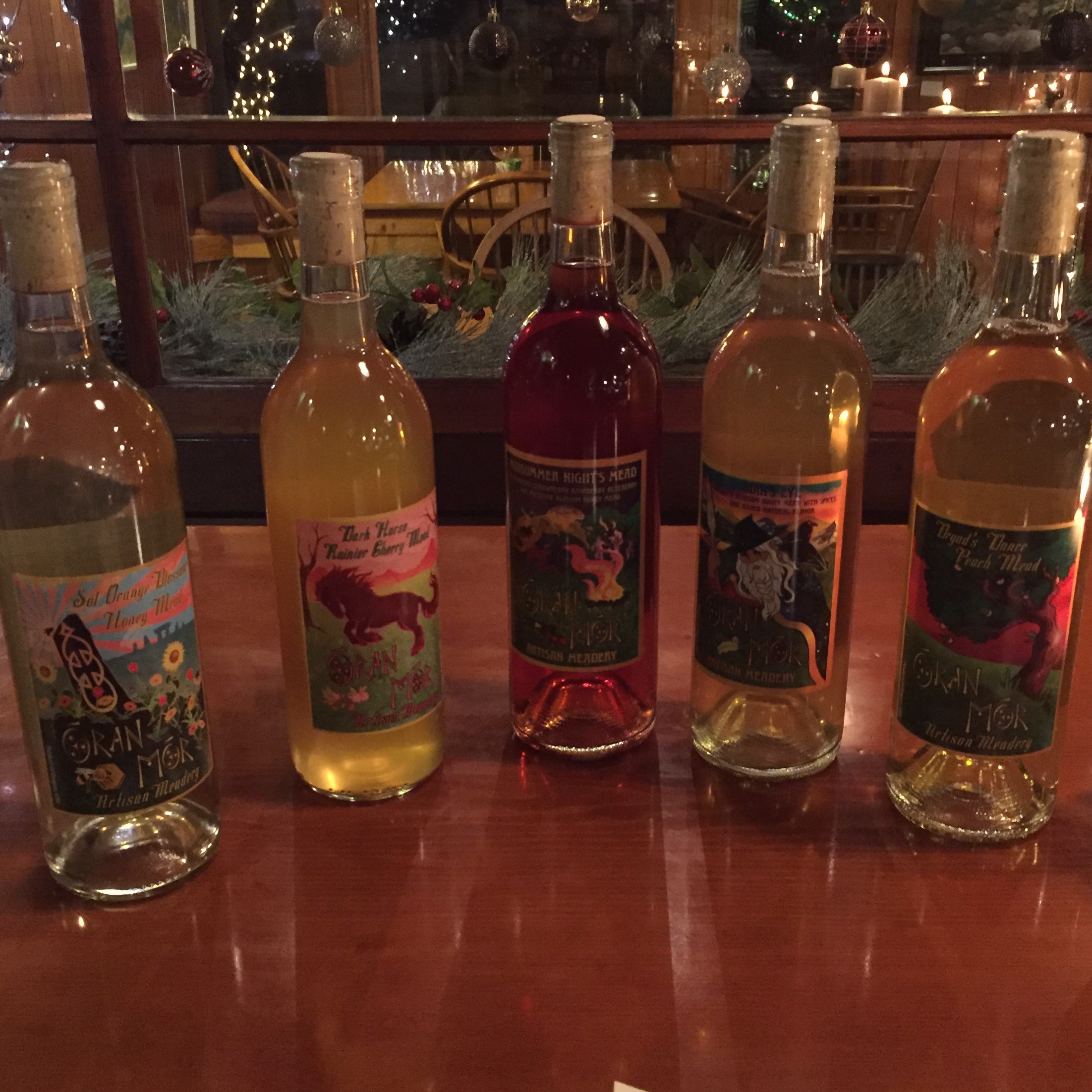 The dinner was paired with artisan meads from Oran Mor. The sweetness of the meads complimented the saltiness of the sushi well.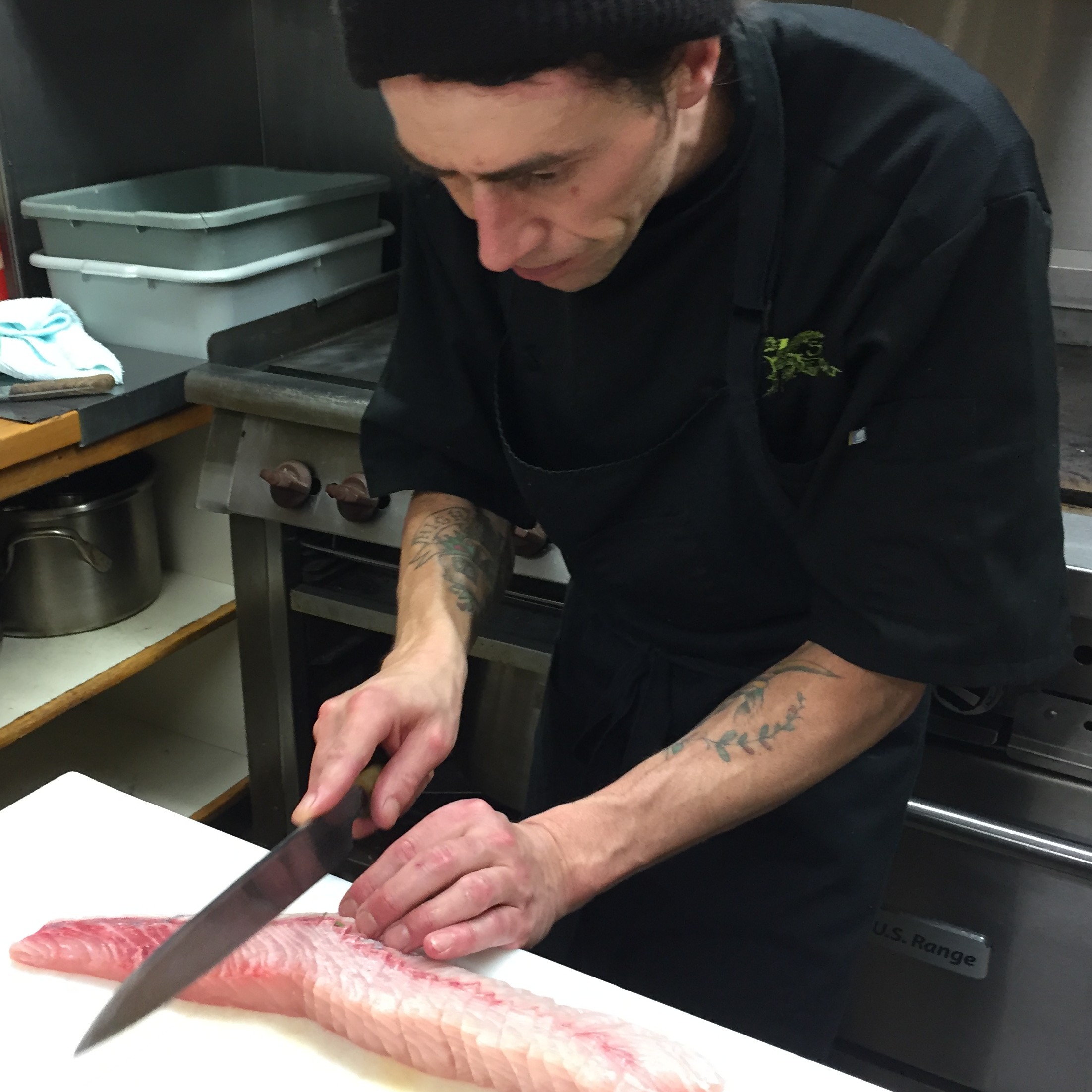 The menu was Omakase Kaiseki. The guests put their trust in Paul and were not disappointed.
Omakase (Japanese: お任せ Hepburn: o-makase) is a Japanese phrase that means "I'll leave it up to you" (from Japanese "to entrust" (任せる makaseru)).
Kaiseki (懐石) or kaiseki-ryōri (懐石料理) is a traditional multi-course Japanese dinner. The term also refers to the collection of skills and techniques that allow the preparation of such meals, and is analogous to Western haute cuisine.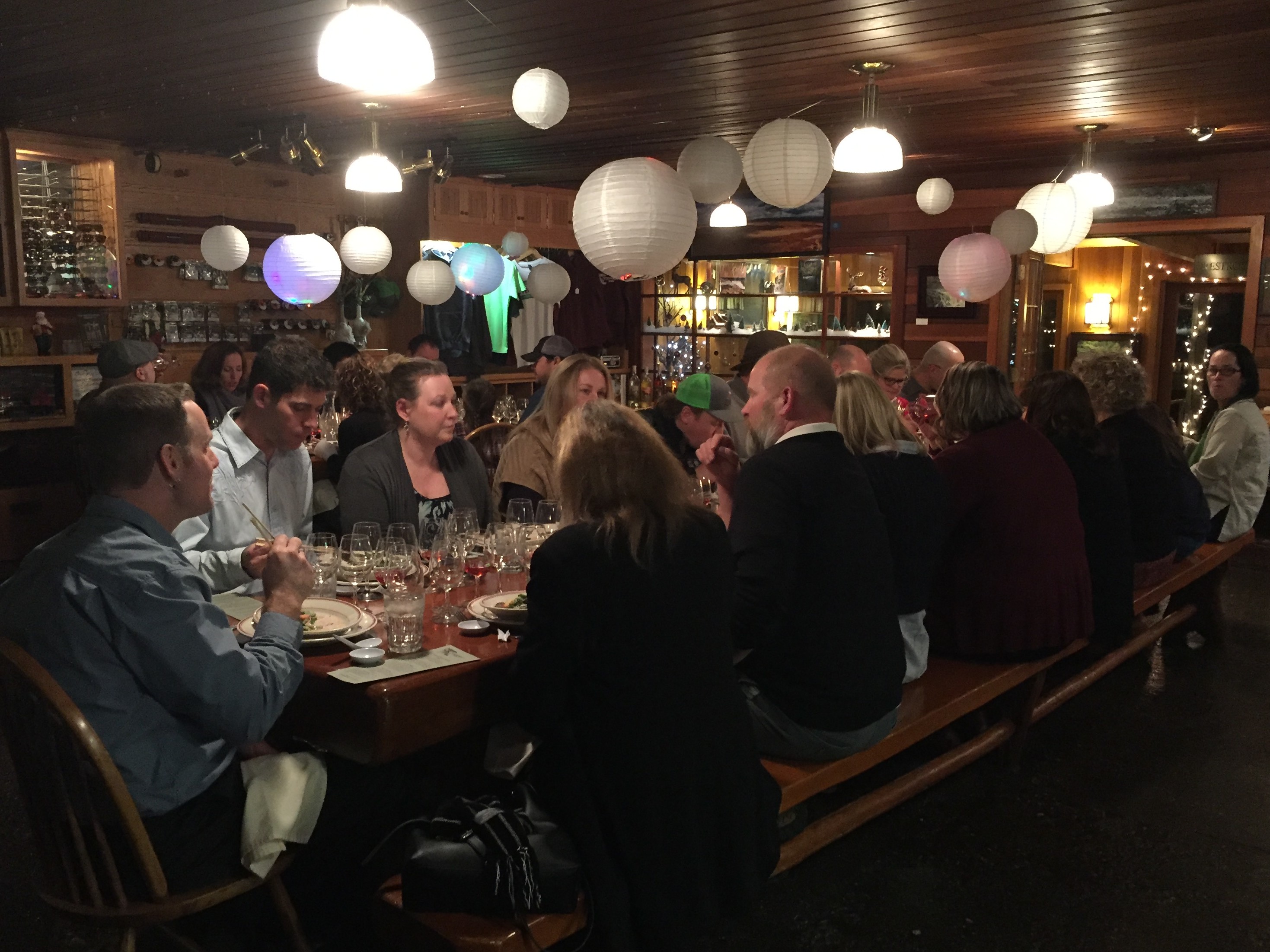 Days of preparation went into this evening. Paul and Maddi pickled all the vegetables and ginger in house. They also made the Sriracha and hand ground the wasabi. The courses included:
edamame - black lava salt
clams - sake, butter
sunomono - asian greens, ginger miso dressing
pork belly - bok choy, chantrelle, soft egg, dashi
maple glazed squash
ceviche - tako, lime, cilantro
sashimi - kampachi, ocean trout, toro, aged shoyu, wasabi
kampachi - aged shoyu, lemon, kizame
tai snapper - yuzu koshu
oceat trout - aged shoyu, wasabi
hirame - lime zest, siracha
toro - aged shoyu, kizame
oyster - ponzu, lemon, siracha
scallop - lemon, honey, smoked maldon
miso - pork jelly, wild porcini
gen mai chai - green tea
yaki satsuma - sweet potato dumpling,brown sugar bourbon apple jam, smoked honey, shisho