September 6, 2017
Making the Best of a Smokey Situation
By: Melinda Woodward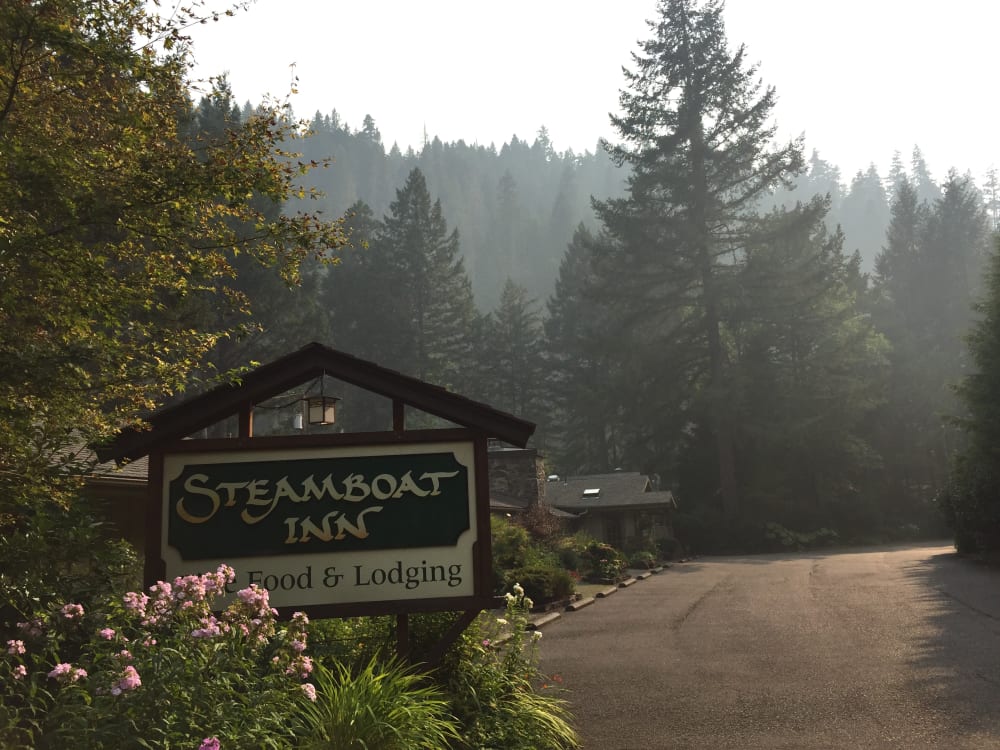 We didn't open today and have no guests. The fires and closures have had a huge impact on business. Looking to make the most of our very unusual free time, we found a flat of mushroom in the walk-in that needed to be cooked. Travis and I both like to cook but haven't really gotten in the kitchen here. With the booming summer business, it has been much too busy for us to get in the kitchen to learn our way around and get comfortable behind the grill. Travis usually does most of our personal cooking since he says I tend to blow up the kitchen. Our apartment in the lodge doesn't have a kitchen and we are getting a little tired of grilled cheese cooked on a hot plate. We had plenty of those in college. We decided to cook ALL the mushrooms so they wouldn't go bad.
Travis made a mushroom white sauce for pasta and I made cream of mushroom soup. Both turned out great though I did seem to use way more dishes in the process than Travis did. I like to use all the tools and this kitchen is well stocked. Maybe he is right, I do blow up the kitchen, but we have an industrial dishwasher now so it's ok.
We had an enjoyable time cooking together. Since this whole adventure started in May, we have taken the divide and conquer approach to learning everything at once so we haven't spent too much time together. Carmen actually cooperated and took a long nap. During our wine induced brain storming we came up with the title to our cookbook that we hope to publish in a few years.
While we were eating our amazing dinner, it finally rained a little so Carmen put her boots on and did her very best rain dance in the puddles.
Tonight we realized our family would be spending the winter in a closed, very remote lodge. Could be great, could be the shining, only time will tell...