March 27, 2019
Library Remodel Project
By: Melinda Woodward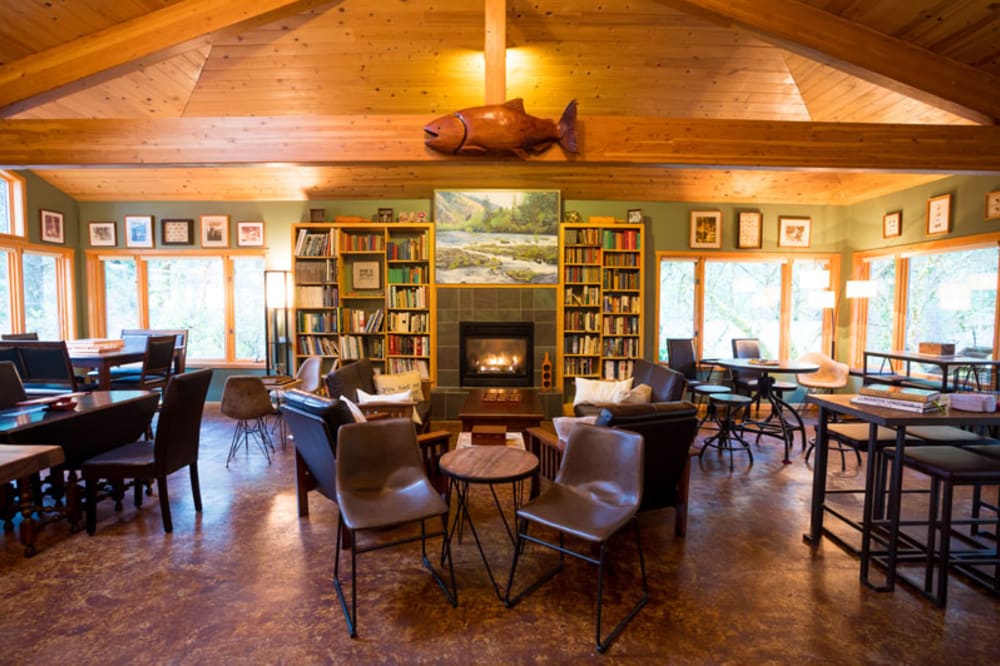 The Library has been one of my favorite places here since the first day I toured when we were looking to buy a lodge. I love all of the historic photos and flies, the views, and the feel of the charming space. Our first season, with the exception of the appetizer portion of the Winemakers Dinners, the area went largely unused by guests. To make the Library more inviting to more people, last season I changed out the furnishings, put some color on the walls, and added lots of games. This winter the Library got another upgrade. We took out the carpet and made the floors wader and hiking boot friendly. We also added a bar and espresso station. The books are all still there plus a few new ones. We have increased our collection of unique wooden games and added more board and card games. Now you will find families playing games together, guests visiting over lattes, hikers and fishermen stopping in for a snack, and often - Travis tying flies. The Library is now definitely my favorite place here. It makes me very happy to see guests making memories, telling stories, and sharing in the magic that is Steamboat and the North Umpqua.
Before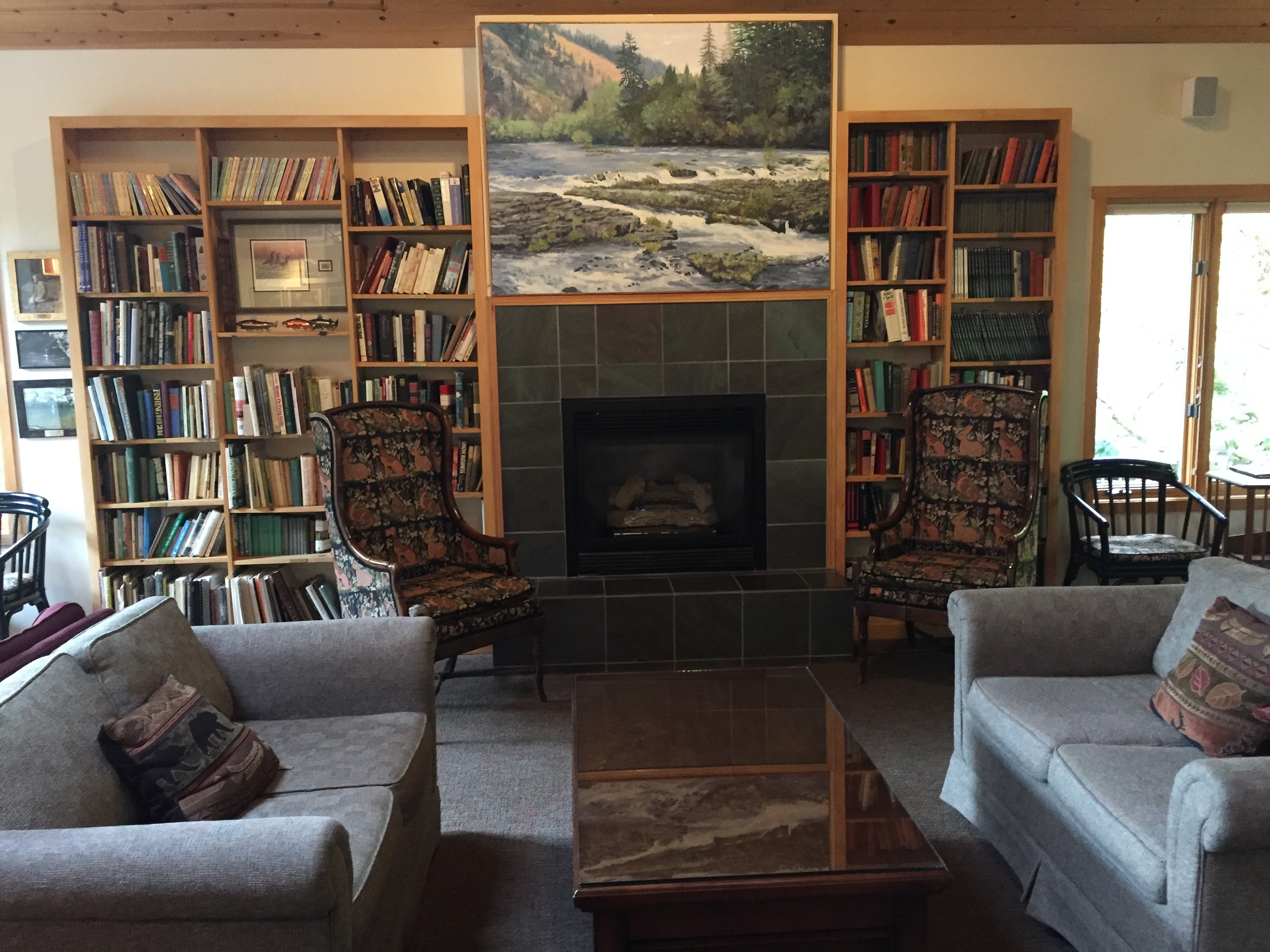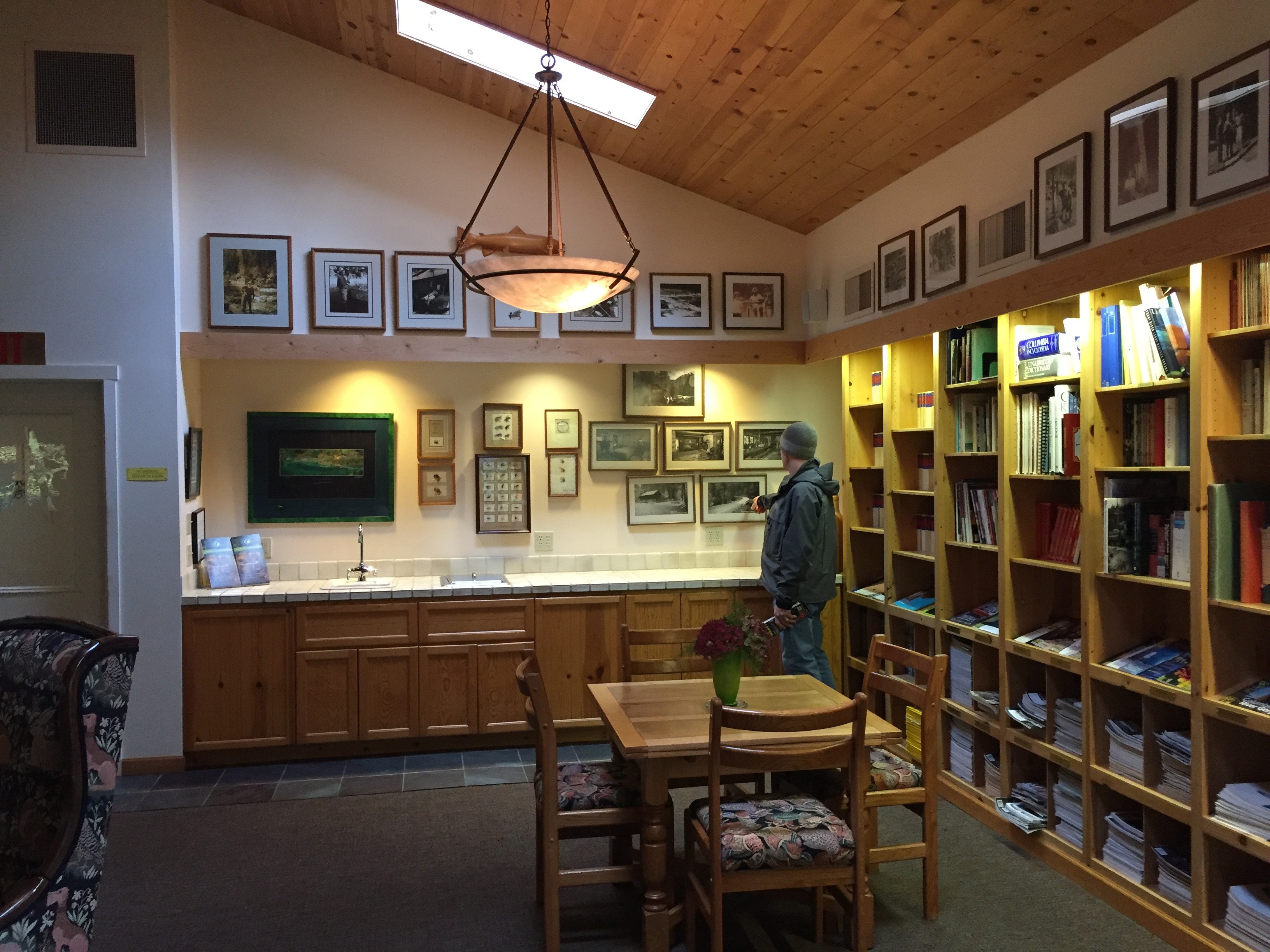 The Process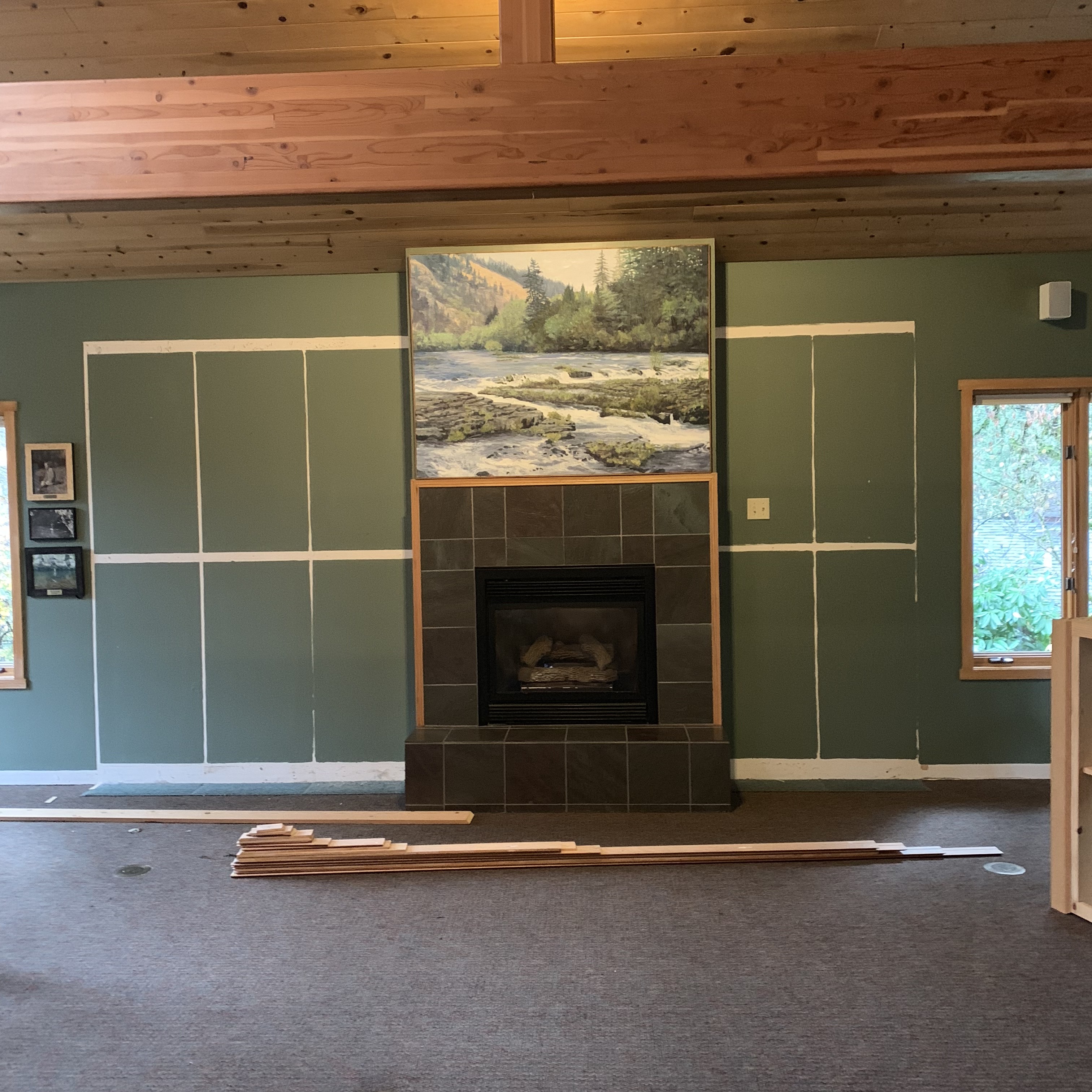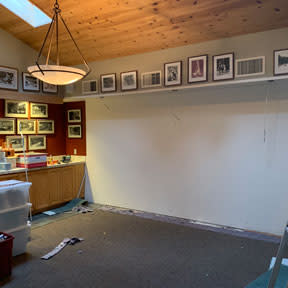 All of the bookcases had to be removed to take out the carpet.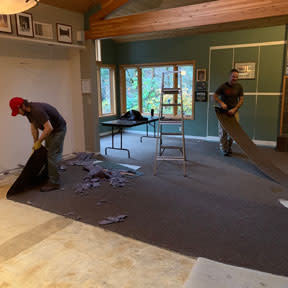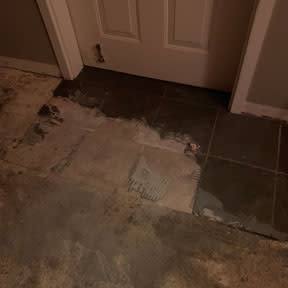 Carpet and tile removal.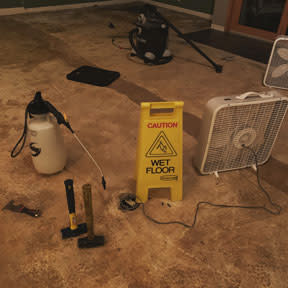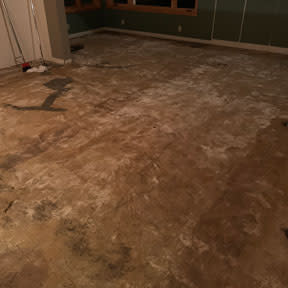 The Library had been carpeted more than once over the years, there was a LOT of glue to remove.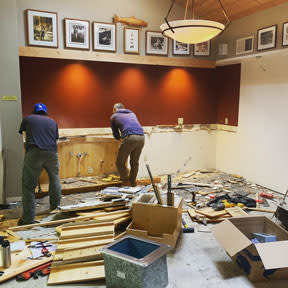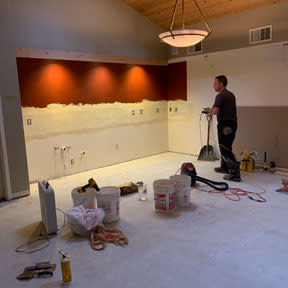 The old counter top being removed and the dry wall repaired.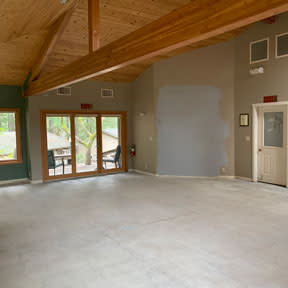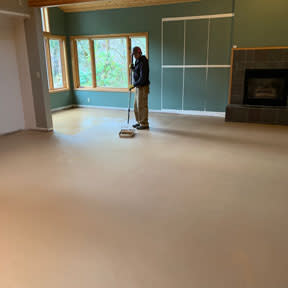 Entertainment center removed and concrete painted.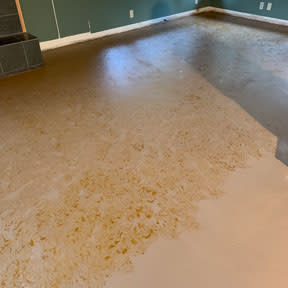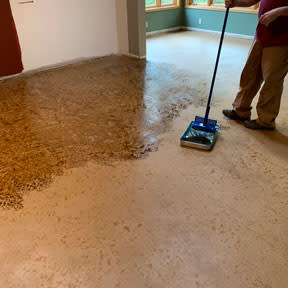 After paint, the floors got one coat of gold stain and two coats of espresso stain blotted on. Walnut shells were added for grip and the surface was sealed with the same product used on the floors in the restaurant.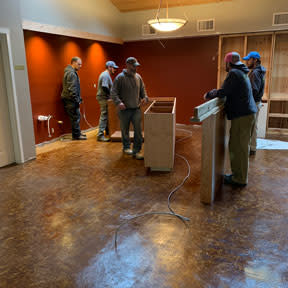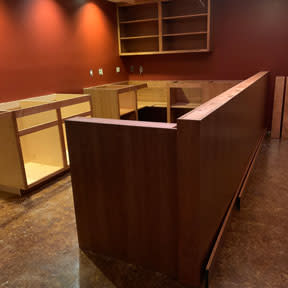 As soon as part of the bar cabinetry was installed, people were bellying up. MSL Construction did an amazing job on this custom build.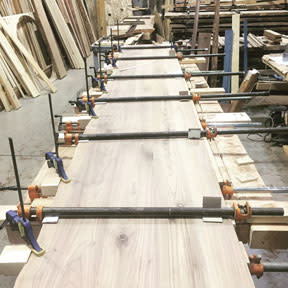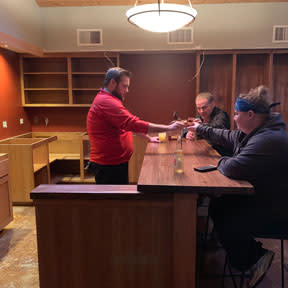 Our live edge bar top under construction and after install. It was immediately tested out. It works well.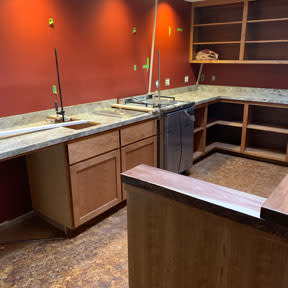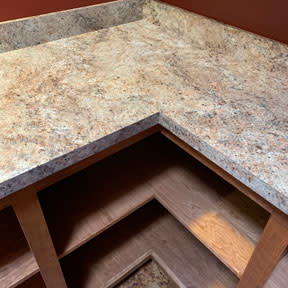 Counter top and equipment installation.
After